Two medals for Juniors in Winterberg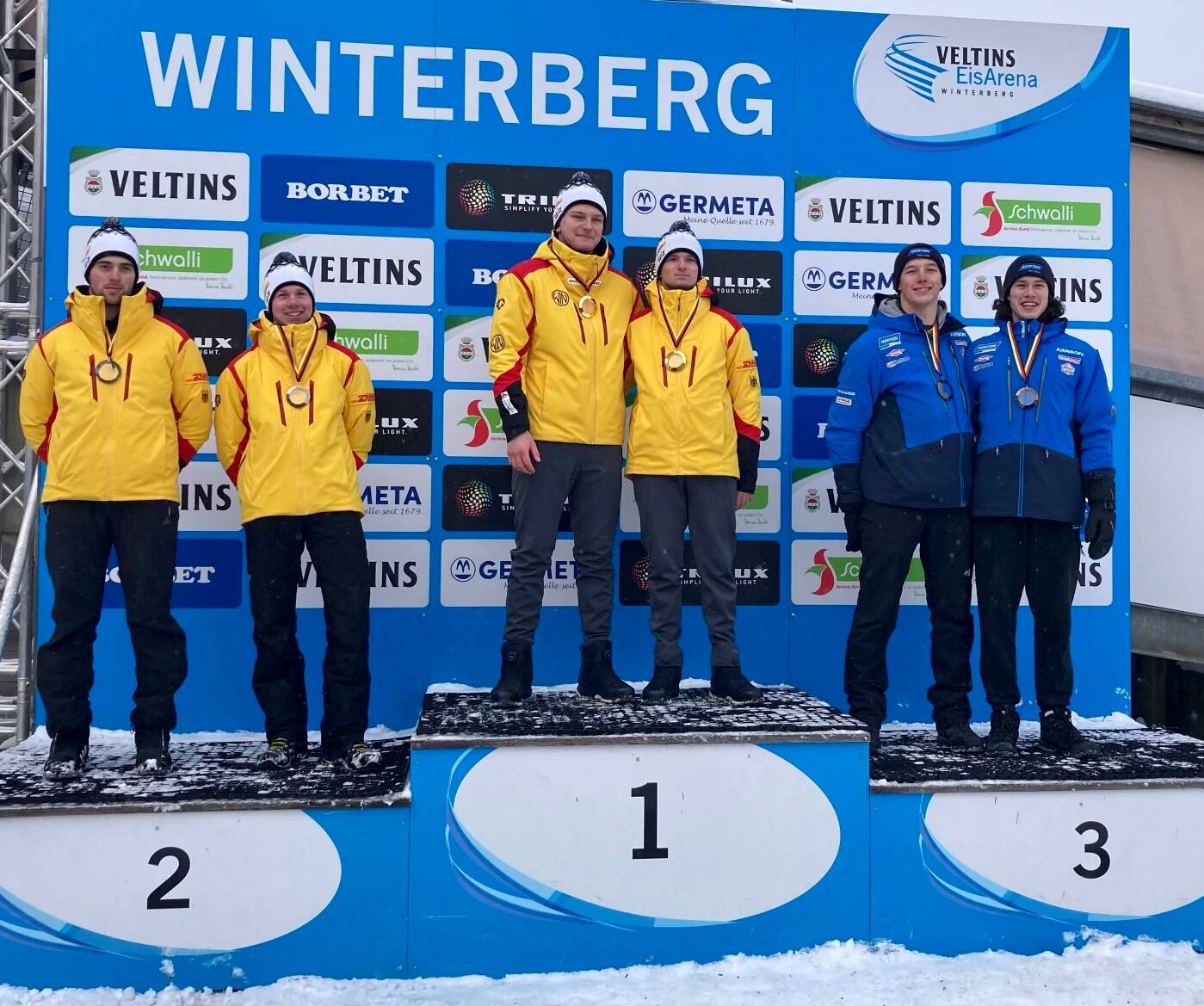 Above: The men's doubles podium.
WINTERBERG, Germany – The USA Luge Junior National Team added more medals to their season tally at the third event of the six-race season. The Junior category features athletes aged 19-21.
After taking silver and bronze in the first two events of the season, Marcus Mueller and Ansel Haugsjaa were third with a time of one minute, 33.807 seconds in the men's doubles competition. Germany took advantage of home ice, with Pascal Kunze and Maddox Götze posting a winning time of 1:32.864. Moritz Jäger and Valentine Steudte were second in 1:33.316.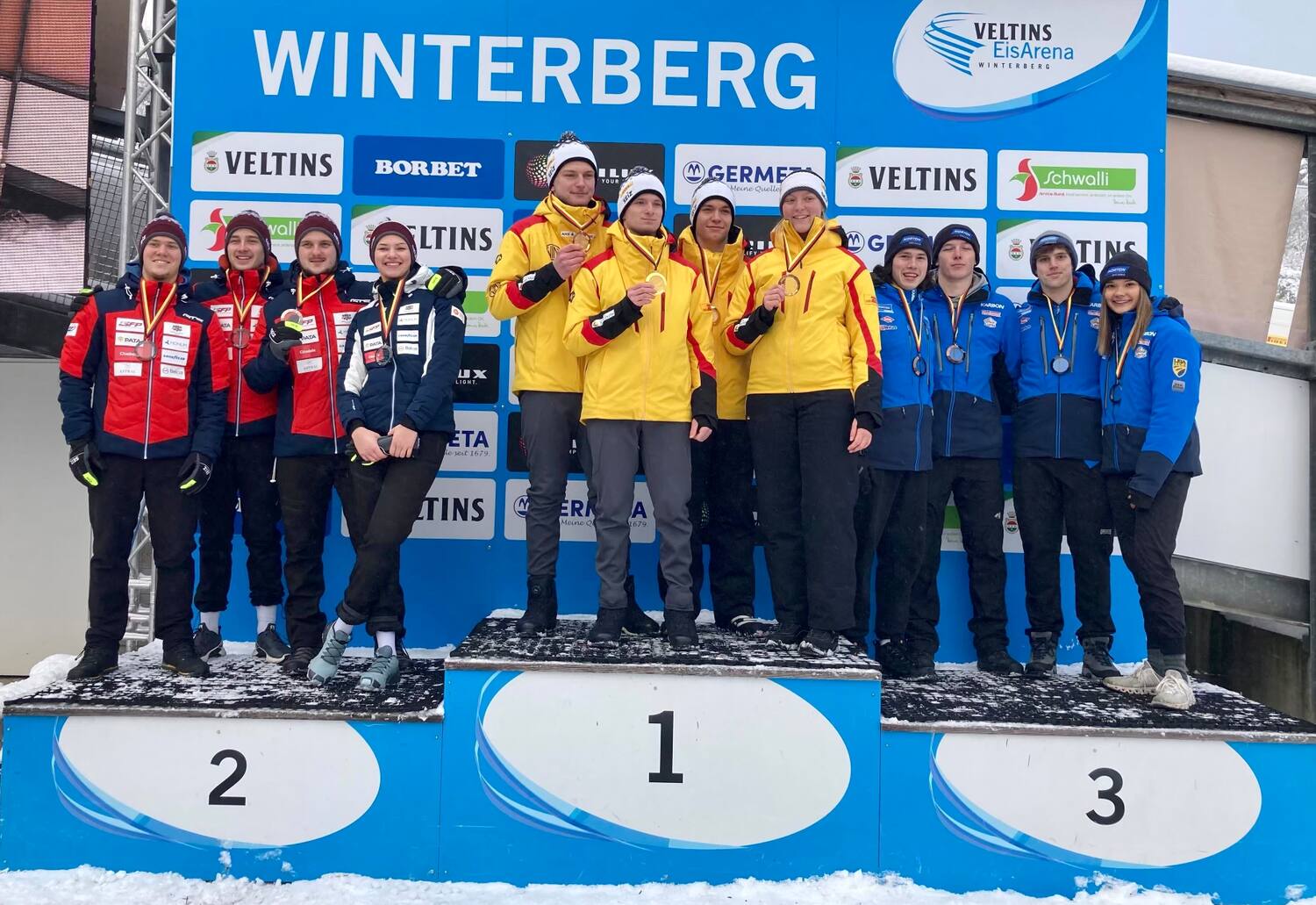 Above: The team event podium.
In the team competition, the duo of Mueller (Brookfield, Wisc.) and Haugsjaa (Framingham, Mass.) anchored teammates Sophia Gordon (Sussex, Wisc.) and Hunter Harris (East Fairfield, Vt.) to win bronze behind Germany and Latvia.
In the men's singles competition Harris was fifth, his best-ever result. Matt Greiner (Park City, Utah) was eighth, Mueller 15th and Frank Ike (Lititz, Pa.) was 17th. Aidan Mueller (West Islip, N.Y.) was 18th and Haugsjaa 23rd. Top finishers were Kaspars Rinks of Latvia, Marco Leger of Germany and Noah Kallan of Austria, taking gold, silver and bronze, respectively.
Italian Nadia Falkensteiner won the women's race. Anna Cezikova of the Czech Republic was second and Sofie Kofler of Italy was third. Emma Erickson (Park City, Utah) was the top ranked U.S. athlete, finishing 19th. Gordon was 25th and Delaney Duncan (Park City, Utah) was 27th.
The Junior World Cup continues next week in Altenberg, Germany, with races taking place December 16-17.