Norton/Saint-Gobain and USA Luge announce four-year partnership extension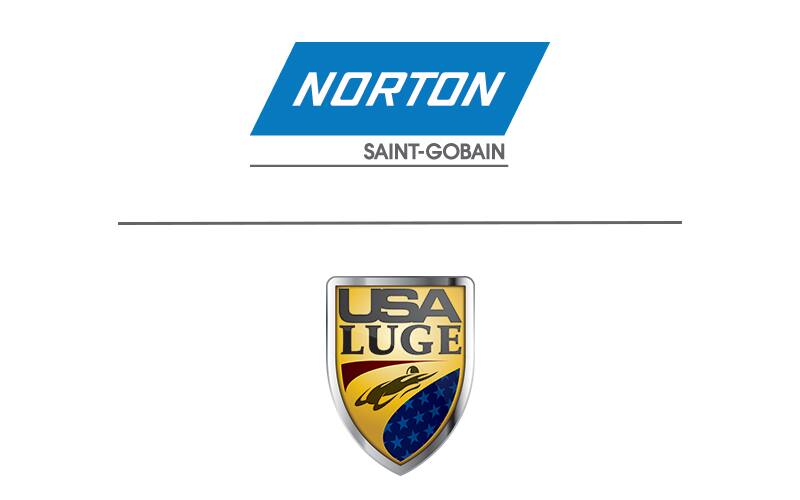 LAKE PLACID, N.Y. - One of the most enduring partnerships in all of sports will continue for another quadrennial cycle as Norton | Saint-Gobain renewed their commitment to USA Luge as the team's Primary Sponsor through the Games of 2026, set to take place in Milan-Cortina. The announcement was made on the eve of a series of Watch Parties to cheer on the team as they go for compete in Beijing.
"Our people, partners, and customers are at the heart of everything we do", says Patrick Dwyer, Vice President, Saint-Gobain Abrasives North America. "Our 40+ year partnership between Norton | Saint-Gobain and USA Luge has allowed us to combine our technical expertise and high performance products with our passion for improving applications and helping these elite athletes in their sport."
"Our partnership with the USA Luge Team is a tremendous, continually evolving collaboration that enables employee engagement opportunities and innovative results in research and development," added Norton | Saint-Gobain's Abby Marschke, Executive Director of Marketing, DIY, System Components and Customer Service, Abrasives, North America and face of the USA Luge partnership. "It's also a unique experience to see our products in action while supporting the fastest sport on ice. And we are excited to host and sponsor the first-ever USA Luge Watch Parties."
Aside from providing much-needed help in supporting the team's efforts to recruit, develop, train and support luge athletes so they can represent the United States, Norton has also become a key player in the team's technological efforts. In a sport timed to the 1/1000th of a second, the coaches and athletes depend on Norton's scientific know-how, along with a broad range of commercially available consumer products that allow faster and better quality workmanship.
Norton engineers have focused on reducing friction of the steel runners as they glide across the ice. This includes researching metallurgical compounds, special treatments and finally, advising the team on which of its commercially available products provide the mirror-like finish required on the runner surface.
Norton has also made the sponsorship personal by "adopting" the members of the USA Luge National Team. This includes direct financial assistance to the athletes, along with funding to support their families when it comes time to make the trip to Milan-Cortina in 2026.
Norton's support of USA Luge began in 1979 with a request from the USA Luge headquarters in Lake Placid, N.Y. for abrasive products to help prepare the team's steel runners. The relationship continued for decades, until 2009, when Norton/Saint-Gobain assumed the role of Primary Sponsor.
On the media side, Norton will continue to support USA Luge in their efforts to expand their visibility through sponsorship of televised events in the United States, including the annual FIL Luge World Championships.
Aside from prime visibility on team uniforms and equipment, Norton will continue to host employees and guests at World Cup events in the United States, the annual Luge Challenge at Wachusett Mountain (located close to the company's Worcester, Mass. headquarters), spots in the annual USA Luge Fantasy Camp for employees and more.
The success of the partnership cannot be understated. Relying heavily on the support of Norton, USA Luge has won medals at every level of competition, including Olympic, World Championship and World Cup events. This includes Erin Hamlin's bronze medal in Sochi in 2014 and Chris Mazdzer's silver in PyeongChang in 2018.
"It is a tremendous honor to have the Norton/USA Luge partnership continue for another four years," said Jim Leahy, CEO of USA Luge. "We look forward to once again providing world-class benefits to a sponsor that is more like family and an interwoven part of this organization. We couldn't be more excited."