Jayson Terdiman Ends Competitive Luge Career
Terdiman appointed to USA Luge coaching staff following more than twenty years in the sport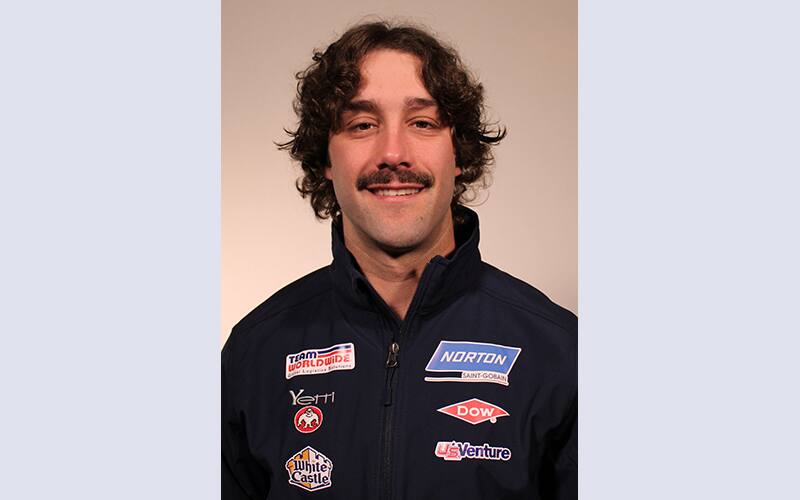 LAKE PLACID, N.Y. —Two-time Olympian Jayson Terdiman today announced his retirement from competitive luge following an esteemed 23-year career with USA Luge.
In a social media post, Terdiman reflected on his career in men's luge doubles, which includes representing Team USA at the 2014 Winter Games in Sochi with Christian Niccum, the 2018 Winter Games in PyeongChang with Matt Mortensen, and the 2020 World Championship with Chris Mazdzer, which resulted in a bronze medal in the team relay.
"Ever since I was introduced to the sport of luge, it has been my passion," said Terdiman in his post. "To be lucky enough to follow that passion for the last 22-23 years has been incredible. There have been some soaring highs and crushing lows, but I wouldn't trade a single second of this journey. The sport has helped shape me into the man I am today, and for that I am forever grateful."
The Berwick, Pa. native is the only U.S. athlete to win World Cup or World Championship medals with three different teammates. Among his many accomplishments, he placed third in the 2016-17 overall World Cup standings with Mortensen, won a bronze medal at the 2007 Junior World Championships, and a silver medal in the 2008 Junior World Championships.
Despite failing to qualify for the 2022 Winter Games in Beijing, he remained committed to helping USA Luge get to the podium. As Terdiman's doubles sled was the best in the nation, he donated his doubles sled to the duo of Zack Digregorio and Sean Hollander to use during the 2022 Winter Games in Beijing and spent two weeks in Utah assisting Digregorio and Hollander in fine tuning the sled in advance of the competition.
Following retirement, Terdiman will remain with USA Luge as Junior National Team coach to help support and train future athletes with his knowledge, expertise, and experience as a luge athlete.
"Jayson began sliding with USA Luge when he was ten years old and we have enjoyed watching him grow as an athlete over the years," said Jim Leahy, CEO, USA Luge. "We thank Jayson for his more than 20-year successful career with us, as well as his dedication to ensuring his teammates can be the best they can be. While we will miss Jayson as an athlete, we are grateful he is staying on with USA Luge to help our future Olympians reach the podium as our Junior National Team coach."
Luge action will resume November 26-27 in Igls, Austria when the nine race World Cup season kicks off. The circuit will return to the United States for the first time since 2019 on December 16-17 in Park City, Utah. Until then, the majority of the team are training in Lake Placid, N.Y., working in the refrigerated luge start training facility and Olympic/Paralympic Training Center.