World Cup returns to Park City, Utah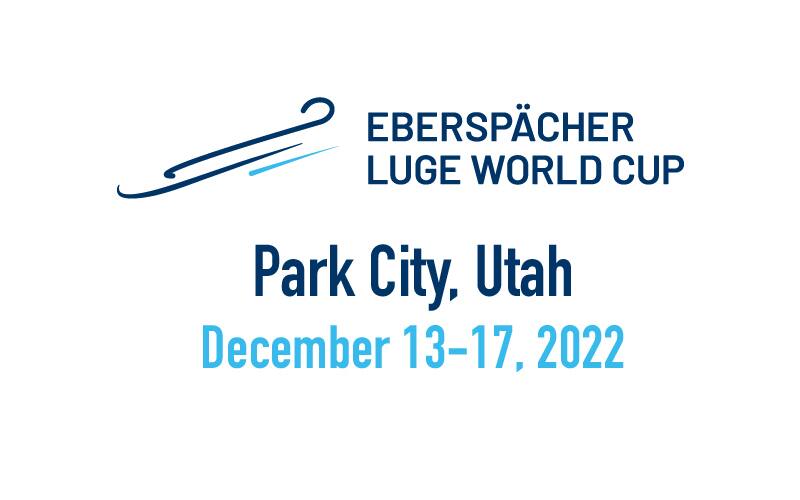 When the Eberspächer World Cup last visited the Utah Olympic Park in Park City, Americans Erin Hamlin and Emily Sweeney led a USA 1-2 finish in the women's competition, while Tucker West finished just off the podium in the men's event in fourth place. That was the fall of 2016, six years ago. While Hamlin has retired from competition, Emily Sweeney and Tucker West will be back and looking to move up the rankings on December 16-17.
With COVID-related restrictions, the World Cup has not visited North America since 2019 and the athletes of USA Luge are ready to put on a show for the home crowd as they take on the best from around the globe. This is the third of nine World Cup events and the only one in the United States this year.
Admission to all days of training and competition is free. The track is located at 3419 Olympic Pkwy, Park City, UT. Parking will be at the base of the track.
Tuesday, December 13
8-10:15 AM Group A Training
10:45AM-1 PM Group B Training
1:30-3:45 PM Group C Training
4:15-6:30 PM Group D Training
Wednesday, December 14
8-9:45AM Group C Training
10:15 AM-12 PM Group D Training
1-2:45 PM Group B Training
3:15-5 PM Group A Training
Thursday, December 15
9 AM Nation's Cup (World Cup qualifying race)
2:30 PM Seeded Group Training
Friday, December 16
2 - approx. 4:20 PM Doubles (men and women) Competition
5:10 - approx. 7:30 PM Men's competition
Saturday, December 17
11:00 AM - approx. 1 PM Women's Competition
1:55-approx. 3 PM Sprint Competition (all four disciplines starting from their normal starting points, but using a start eye to further down the track to reward good sliding instead of placing a premium on a fast start)
3:30 PM Final award ceremony
Food and beverages will be offered for sale on site.
Broadcast information: Sunday, December 18 at 12-1 PM ET on CNBC