USA LUGE and Zacurate, Inc. sign one-year Official Supporter deal for fingertip pulse oximeters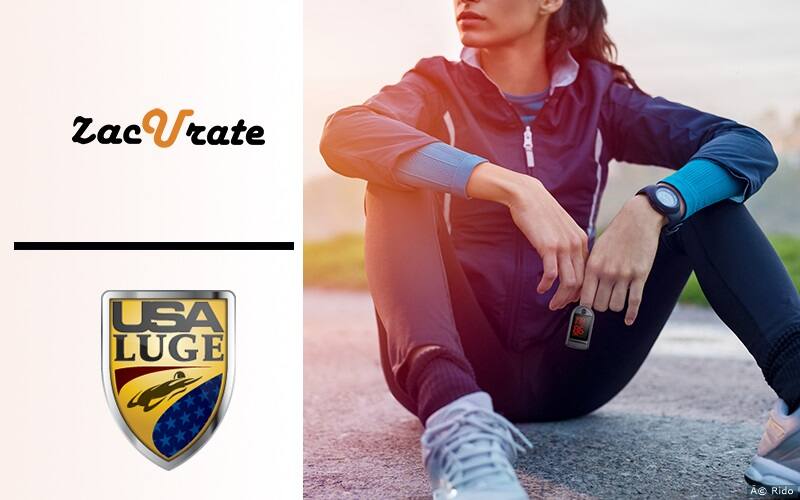 LAKE PLACID, N.Y. – USA Luge and Zacurate, Inc. announced Monday a one-year partnership where the company will supply the national governing body with 35 Zacurate 500E Premium Fingertip Pulse Oximeters. The agreement commenced Oct. 1, 2020 and extends until Sept. 30, 2021. Zacurate is the leading international online retailer of digital fingertip pulse oximeters.
Zacurate's 500E Premium Fingertip Pulse Oximeter is perfect for world-class athletes and the serious recreational competitor looking for critical data before and after workouts and exercise. The oximeter is recognized as one of the most accurate pulse oximeters on the market. It has an accuracy deviation of plus or minus 1 percent. The fingertip item provides a visual representation of the pulse rate and the amount of blood flowing through the user's blood vessels. Its OLED screen comes with adjustable brightness. The product is just 2.25 inches long, 1.2 inches wide and 1.35 inches in depth. If a LED display is preferred, Zacurate's 500DL Pro Series Fingertip Pulse Oximeter is an equally outstanding alternative.
"Partnering with Zacurate helps the sports medicine staff at USA Luge in two critical areas," said Matt Oakes, USA National Team head trainer. "The fingertip monitors provide an easy and accurate way to track the health of our athletes and staff during the COVID-19 pandemic. Additionally, the data also helps inform the team's overall performance decisions as we move toward the upcoming season, critical to our preparations for the Games in February of 2022."
"The staff at Zacurate is very happy to assist USA Luge's efforts for continued excellence," said Dr. Leon Lim, founder and CEO of Zacurate. "We know that this is a crucial season for the luge team as they seek to improve their performances in the run-up to Beijing. Beyond supplying our oximeters, we stand ready to provide any help they might need to maximize the use of our products. We wish them great health and fast sliding."
For more information, please visit zacurate.com

About Zacurate
Zacurate is the world market leader of digital finger pulse oximeters. Recommended by doctors for its accuracy and reliability, Zacurate has been producing finger pulse oximeters for more than 10 years and has received over 100,000 positive reviews on its online marketplaces. Zacurate is committed to operating fairly, ethically, and sustainably to bring long-term satisfaction to our customers.