USA Luge competitive season to conclude in Utah with Norton Youth and Junior National Championships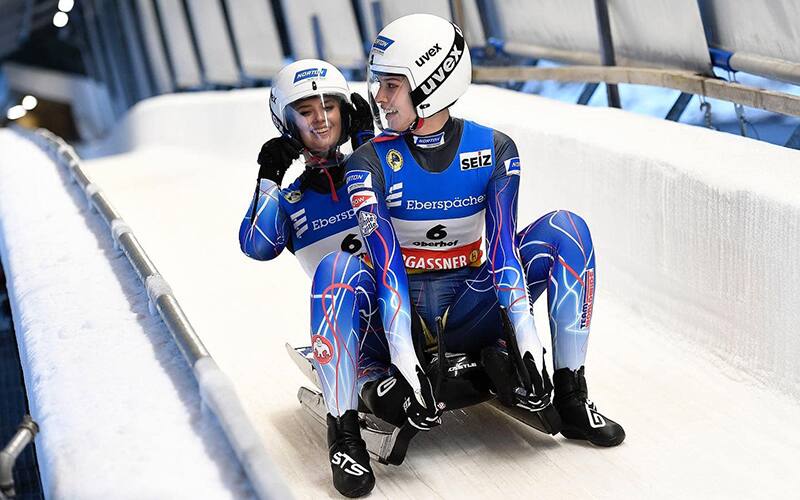 PARK CITY, Utah – From one Olympic track to another – three weeks after the conclusion of the Beijing Olympic Games, USA Luge heads to the site of the 2002 Winter Games competitions in March for the Norton Youth and Junior National Championships.
The youth national races will be held March 5-6 at the Utah Olympic Park, followed by the junior national events on March 12-13.
The Norton youth lineup will feature Youth A Men, Youth A Women, Youth B Men, Youth B Women and Youth Doubles. Race times are 12:30 PM MT on Saturday and 10 AM MT on Sunday.
Junior World Championship bronze medal winner, Matt Greiner, will enjoy his home track on the latter weekend. Greiner, who also had two Junior World Cup victories in an abbreviated season due to injury, secured his Junior World Championship bronze medal in Winterberg, Germany at the end of January.
The doubles team of Maya Chan and Reannyn Weiler, fourth place at the inaugural women's doubles World Championship in Winterberg, are entered amongst the men in the Norton junior doubles event. Chan, of Chicago, and Weiler, of Whitesboro, N.Y., recorded three World Cup doubles bronze medals in the recently concluded season. They were also fourth in the 2020 Youth Olympic Games in St. Moritz.
Junior men and junior women are the other two divisions that will be contested.
Race times for the junior nationals are set for 1:30 PM MT on March 12 (tentative) and 10 AM MT on March 13.
Live streaming will be offered both weekends by logging on to https://www.youtube.com/user/UtahOlympicPark and clicking on the Live banner.