Fast Radios, Inc. and USA Luge Renew Partnership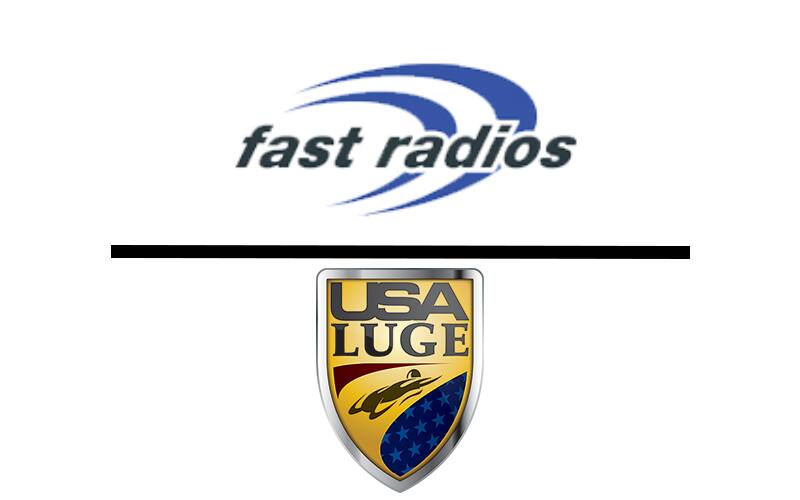 July 27, 2022 (Lake Placid, N.Y.)— USA Lugetoday announced Fast Radios, Inc.has extended their partnership through the 2026 Winter Games in Cortina, Italy. Headquartered in Naples, Florida, Fast Radios will continue to be the official two-way radio supplier of USA Luge while also providing the organization with accessories for the team's coaching staff throughout the international racing seasons.
"As coaches are positioned along the track to view the athlete's performance, it is critical to have two-way communication technology so the athletes can obtain immediate feedback on their runs when they hit the finish line," said Gordy Sheer, 1998 Olympic silver medalist and director of marketing and sponsorships for USA Luge. "We are grateful for the continued support of Fast Radios in providing our athletes with communications technology during training runs or races down the track."
Fast Radios continued support of USA Luge marks a fifteen-year relationship and a fifth Olympics cycle for the company, having worked with USA Luge during the Games in Vancouver, Sochi and Pyeongchang.
"As USA Luge is the fastest sport on ice, it's only natural for Fast Radios to have a hand in helping luge athletes be the fastest they can be down the track," said Bill Richards, vice president, Fast Radios. "We remain committed to supporting USA Luge and its athletes as they prepare for the upcoming competition seasons leading up to the 2026 Cortina Winter Games."
Luge action will resume November 26-27 in Igls, Austria when the nine race World Cup season kicks off. The circuit will return to the United States for the first time since 2019 on December 16-17 in Park City, Utah. Until then, the majority of the team are training in Lake Placid, N.Y., working in the refrigerated luge start training facility and Olympic/Paralympic Training Center.